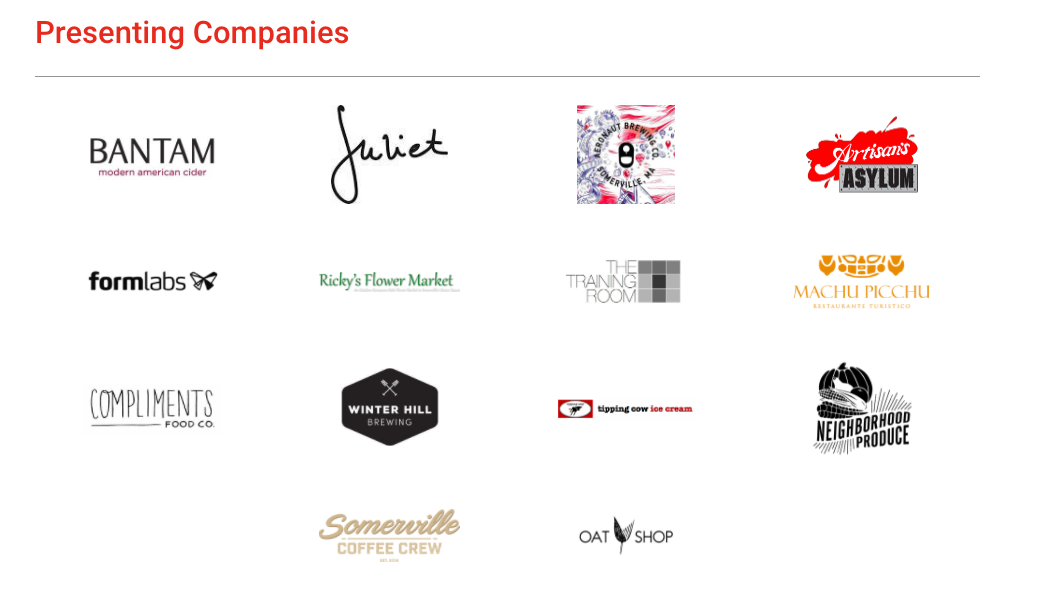 Grow Somerville was a first-of-its-kind curated gathering of Somerville, MA small business owners in August 2016.
The incredible lineup of panelists shared their strategies, insights, and business lessons on how to get new projects off the ground and take a small business to the next level.
Concepted, produced and hosted the event, along with The ClubHouse Collective and Warehouse XI.
Grow Somerville! | Crowdfunding 101
Interviews with Neighborhood Produce and Juliet on using Kickstarter as their crowdfunding option.
Grow Somerville | Building a Tech Company in Somerville
Grow Somerville | New Projects in the Works
Panel discussion with Oat Bar, Somerville Coffee Crew and Zach Baum.